A Peso de Ouro Ukka Blanco Solar
Ukka has been born in Russia in my friend`s kennel A Peso de Ouro.
Ukka`s pedigree is full of champions, her father is full brother to World Winner 2016, Interchampion, Russian Junior Champion, Russian Champion Fortuna Niks Uva A Peso de Ouro. Her grandfather is Fortuna Niks Koks Kert Junior Champion and Champion of Russia and Moldova - son of famous Champion Chamahuac Mapu Kewa and wonderful female Russian Champion Fortuna Niks Wivat Viktoria. Behind Wiwat Viktoria is Talito Ackon Cahuak Verdes Pampas. This is line from father side.
Ukka`s Mother is Natalia`s breeding female Junior Champion of Russia, Champion of Russia, Kazahstan, Moldova A Peso de Ouro Ispahan, she is from outstanding Fortuna Niks Bentley. From father`s side is Champion of Roumania, Ukraine and Moldova Viento de los Medanos.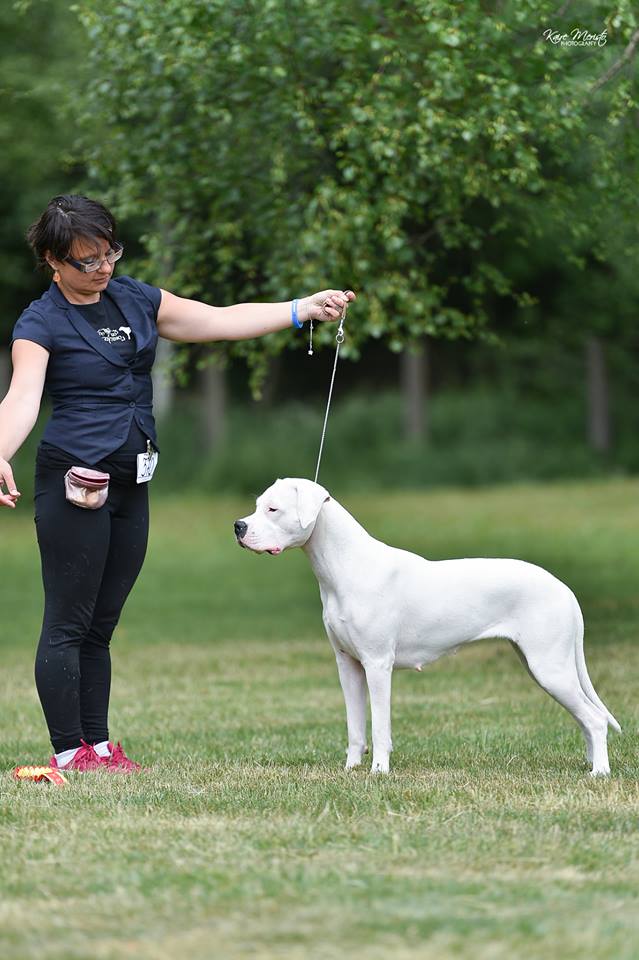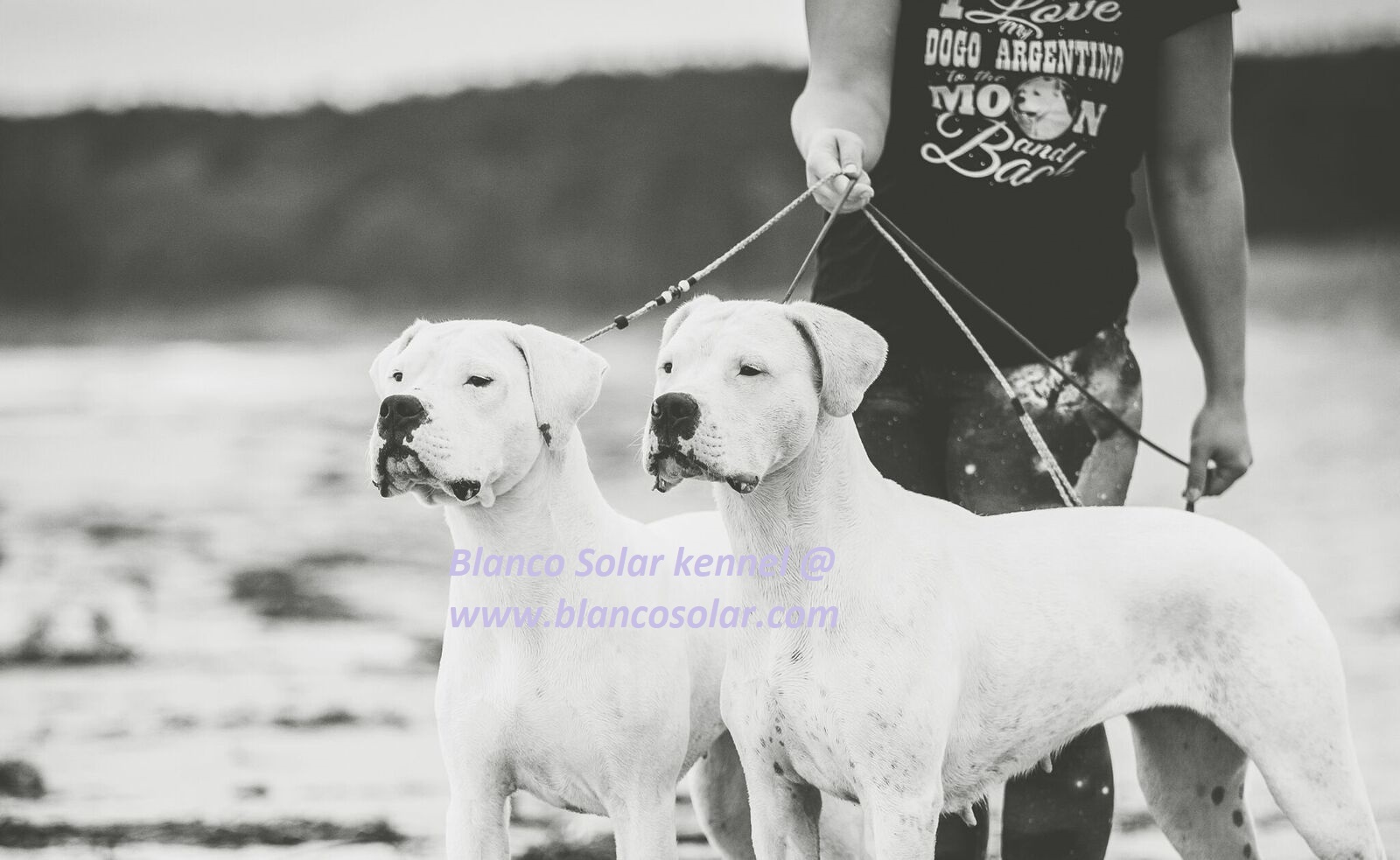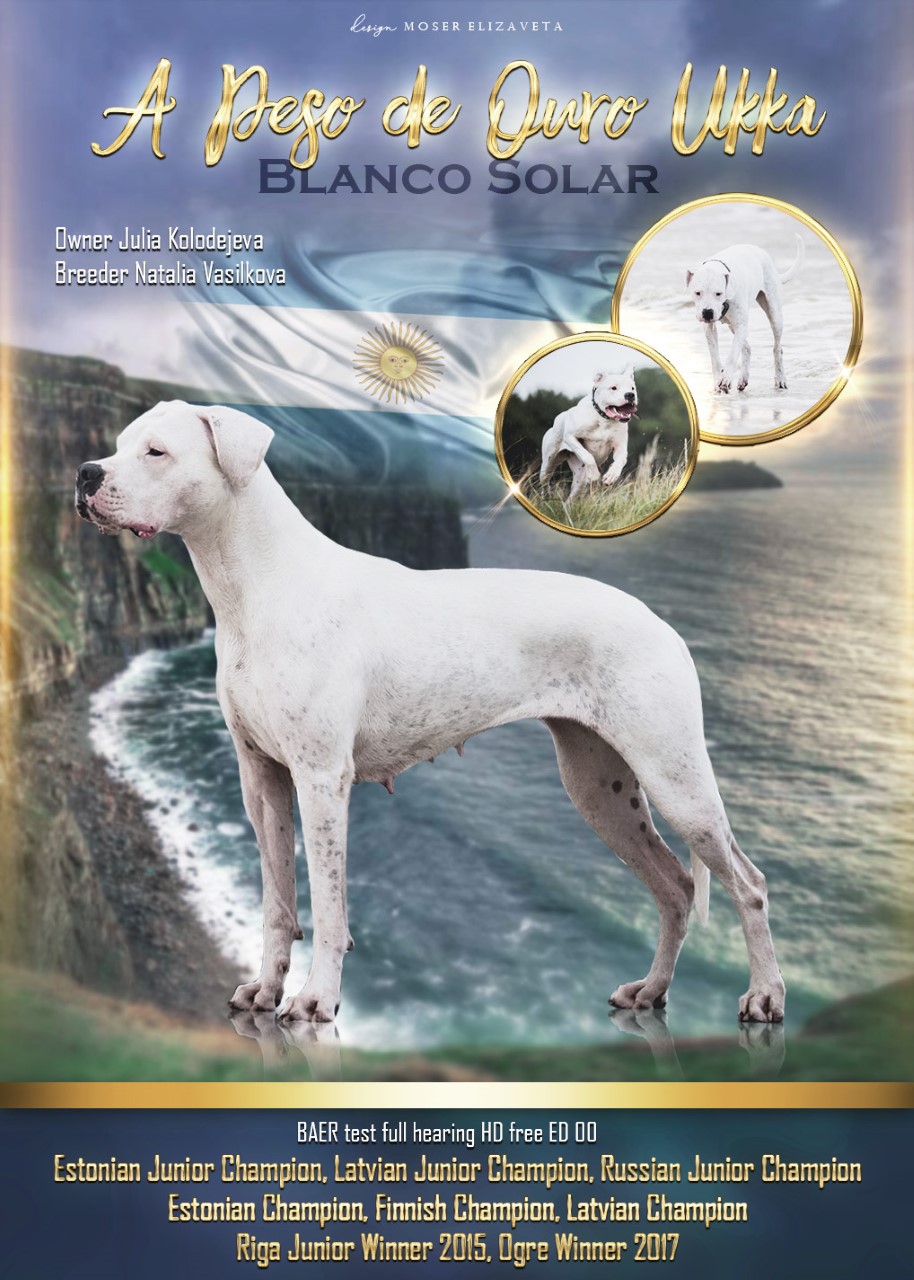 Fortuna Niks Bentley - mother